Your living room is the place to which you welcome your guests. It is also the place where the family gets together in the afternoons or after dinner time. It is the general centre of the house and styling it appropriately will give your whole house a new look and feel. There are many ways you can go about doing this and below are a few easy ways you can style your living area.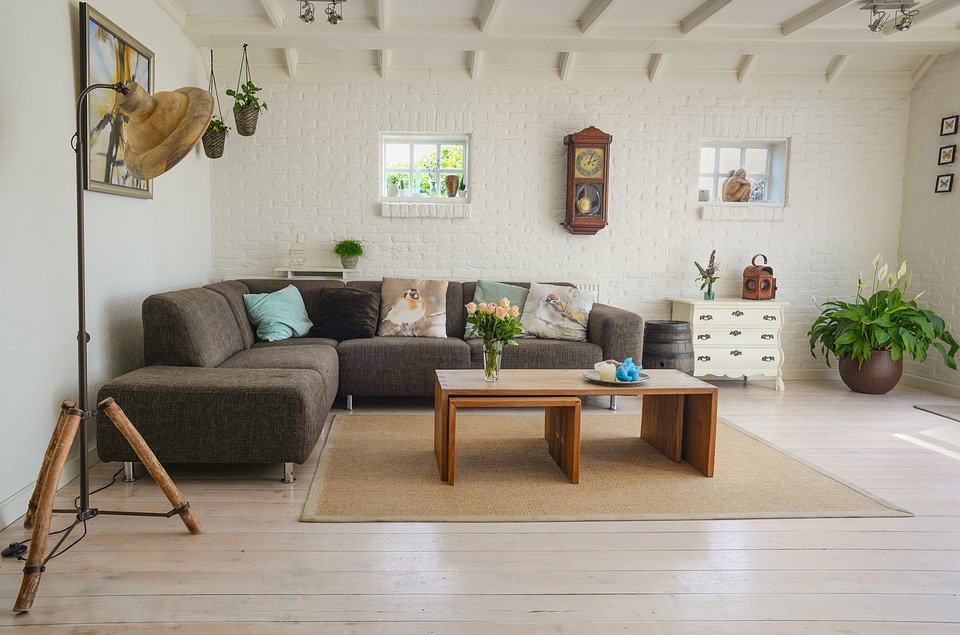 Get the Right Furniture
The correct furniture for your living room is paramount in styling it. Depending on the size of your living space you can choose your furniture to match it. For example a white sofa set would be most appropriate if you have a big living area and a black sofa set would work best if the living area is relatively smaller. If you have a high ceiling in your living room you could use wooden furniture with large white cushions. These add a touch of elegance to your living area and brighten up the place. If your living room is also where the TV is placed, the furniture used needs to be able this facilitate this. For example, getting uncomfortable rigid furniture wouldn't quite serve the purpose; instead go for soft furniture with a lot of cushions.
Enhance the Living Room with Appropriate Lights
The right lighting for a living room can do wonders to its look. The most appropriate piece of lighting to get for a living room would be a tripod floor lamp. This item has multipurpose, it can be used as a reading lamp at night time for a single person or it can be used simply to illuminate the living room. It also adds a touch of chic elegance to your living room. Try to use yellow light as opposed to white light as the yellow colour adds warmth and cosiness to the living room.
Use Paintings
These paintings don't necessarily have to be the most expensive elaborate ones you can buy. Find simple yet intriguing paintings that have a meaning to you and add them onto your wall. Don't overdo it and add too many paintings, just one or two significant ones adds a stylish touch.
Add a Plant or Two
Plants and their greenery adds a touch of serenity to the space and openness. You don't have to have many plants inside your living room, instead buy one maybe two plants in fancy pots and place them carefully in the living room. Possibly areas that seem like nothing else will fit are the best to have a plant.
Family Photos
Family photos are also a beautiful addition to your living room style. Get a few photos into a theme and have them up on your wall but be mindful in doing so as you don't want it to seem too crowded, for example, maybe have three to four photos black and white coloured set up in an elegant fashion.
Rugs
Rugs are a classy addition to your living room. Get a fancy rug and place it in the centre of your living room and instantly you have elegance and style added to your living room.
With the right furniture, lighting and items you can turn any space into a stylish an elegant living area.